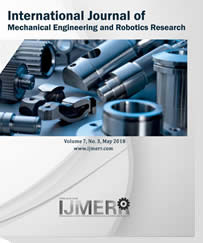 International Journal of Mechanical Engineering and Robotics Research. IJMERR is a scholarly peer-reviewed international scientific journal published bimonthly, focusing on theories, systems, methods, algorithms and applications in mechanical engineering and robotics. It provides a high profile, leading edge forum for academic researchers, industrial professionals, engineers, consultants, managers, educators and policy makers working in the field to contribute and disseminate innovative new work on Mechanical Engineering and Robotics Research. All papers will be blind reviewed and accepted papers will be published bimonthly, which is available online (open access) and in printed version.
Recently Published Papers
The Study of Syphon and Applied in Hydroelectricity Power Production
Pornchai Pornharuthai and Nuengruethai Ekthammathat, Bansomdejchaopraya Rajabhat University, Bangkok
Hydro power is the clean power from flowing water which can generate the electricity power by hydro turbine. Normally, the hydro power is from flow water resource such as river, canal or brook and so on. But this research studied hydroelectricity power which generated from standing water. The syphon is use to pump the water flow through hydroturbine, and then the water was applied in agriculture. In order that, the syphon composes with 4 conjugated tanks, 200 liter and connect to 100 watts generator. The electricity is charge to battery formerly. So, this research focuses on the parameters which affect to hydroelectricity power generation for increase the efficiency of water's useful. The parameters are the design of hydro turbine and the angles of outlet pipe which flow the water to hydroturbine were tested at.....[Read more]
ISSN: 2278-0149
Editor-in-Chief: Dr. Bao Yang, University of Maryland
Associate Editor: Prof. B.V. Appa Rao, Andhra University; Prof. Ian McAndrew, Embry Riddle Aeronautical University, UK
Managing Editor: Murali Krishna. B
DOI: 10.18178/ijmerr
Abstracting/Indexing: Index Corpernicus, ProQuest, UDL, Google Scholar, Open J-Gate, Scopus (since 2016) etc.
E-mail questions to IJMERR Editorial Office.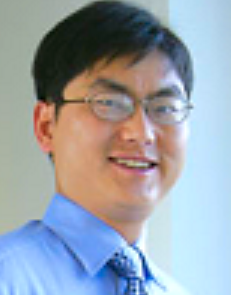 Dr. Bao Yang
Associate Professor, Micro/Nanoscale Heat Transfer and Energy Conversion Lab
Department of Mechanical Engineering, University of Maryland






International Journal of Mechanical Engineering and Robotics Research
E-mail:
ijmerr@ejournal.net